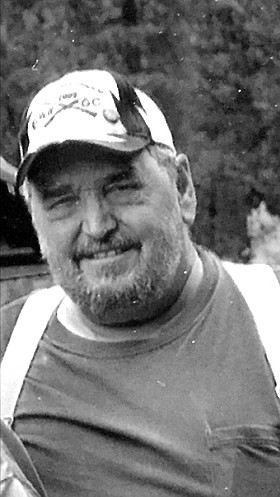 Gailen R. Roberts
August 15, 1950 - September 20, 2016
Gailen R. Roberts 66, of Grangeville, Idaho, lost his courageous battle with multiplemyeloma cancer on Tuesday, Sept. 20, 2016.
He was born on Aug. 15, 1950, in Weiser, Idaho, to Floyd and Vivian (Johns) Roberts. During his teenage years he spent the summer months in Midvale, Idaho, helping on his grandparents' farm. Growing up he lived on Suttler Creek and the log house at O'Hara on the Selway River. He attended school at Clearwater Valley. In 1969 he enlisted in the Army and served in Korea.
After serving our country he returned and married Claudia Henry, and they had two sons: Terry and Jeremy. He worked 35 years hauling logs for Pierson Enterprises. He enjoyed gun collecting, shooting, and in 2001 he started trapshooting, which introduced him to a whole new family. He was an active member of the Lewiston and Grangeville gun clubs. One of his cherished victories was winning Hooters double championship in Spokane. He loved spending time in the mountains camping and riding ATVs and driving "Old Blue" his Chevy pickup.
He is survived by his wife, Claudia; his two sons, Terry (Amy) and Jeremy (Mandy); grandchildren Madison (Buggy), Tristan (Hoppy), Meggan (Hooey), Makayla (Koozie); step-grandchildren, Garett and Gabby; his siblings, Mildred (Larry) Pierson, Gary (Judy) Roberts and Tim (Leslie) Roberts; many nieces and nephews; and his loyal walking partner, Gus.
He was preceded in death by his parents, Floyd and Vivian.
We would like to thank Dr. Midence and staff for the quality care for more than seven years.
A viewing was held Friday, Sept. 23, at the Blackmer Funeral Home. Graveside services were held Saturday, Sept 24, at Prairie View Cemetery, followed by a celebration of his life at Grangeville Gun Club. "See ya at Christmas, Grandpa!" Arrangements were under the direction of the Blackmer Funeral Home of Grangeville. Send condolences to the family to Blackmerfuneralhome.com.