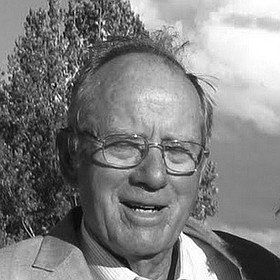 Wayne C. Cole
unknown - September 20, 2016
Wayne C Cole, 88, died of natural causes at the Life Care Center of Lewiston on Tuesday, Sept. 20, 2016. Wayne was surrounded by his wife of 56 years, daughter JoAnn and the supportive team of life care specialists.
Wayne was born to Coy and Christine Cole in 1928 at their family home. He was a high school athlete, then attended college in Idaho and Oregon, and served as an Airman First Class in the U.S. Army Air Force. He was called back to the farm after his father took ill where he spent the remainder of his life as a farmer and rancher.
His accomplishments include director of production credit association, commissioner of Grangeville Highway District, farmer of the year, Grangeville Jaycee, board member of Grangeville Country Club and most importantly - proud father. He attended every event any of his daughters ever did.
Wayne was married to Vicki M. Rose-Meyer in 1960 and together they had four daughters. Wayne is survived by his wife, Vicki; his four daughters, Tauna Cole-Dorn of Las Cruces, N.M., Jo Ann Cole-Hansen of Lewiston, Idaho, Patricia Lynne Quarles of Boise, Idaho, Tracy Renee Tucker of Caldwell, Idaho; and brother, Mark Cole of Walla Walla, Wash. He has 10 grandchildren and one great-grandchild.
Wayne was preceded in death by his parents, Coy and Christine Cole; and his sister, Shirly Brinkman.
He was a member of Trinity Lutheran Church in Grangeville.
Viewing was held Thursday, Sept. 22, 2016, at the Blackmer Funeral Home in Grangeville. A funeral service was held Friday, Sept. 23, 2016, at the Blackmer Funeral Home of Grangeville with Pastor Mike Musegades of the Trinity Lutheran Church officiating. Burial took place at Prairie View Cemetery following the service. Donations can be made to the Disabled Veterans or Trinity Lutheran Church. Arrangements were under the direction of the Blackmer Funeral Home of Grangeville. Send condolences to the family to Blackmerfuneralhome.com.