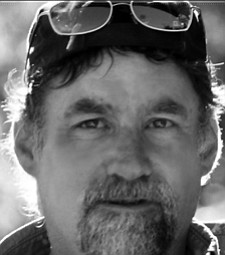 Gregory Scott Fast
November 2, 1957 - April 1, 2017
Gregory Scott Fast was born Nov. 2, 1957, in France, and he died April 1, 2017, in Delta, Colo. He was 59.
Greg spent most of his time living in White Bird, Idaho, and came to live in Delta where he found out he had cancer. He was an amazing brother and would give the shirt off his back to anyone in need.
He loved nature, gold mining, cooking. He loved playing the harmonica and guitar, which he self-taught himself. He had many friends in White Bird and I know he would want them to know he kept each one of you close to his heart.
Memorial contributions to be made to Cynthia Hammer, 1585 I20 Lane, Delta, Colorado 81416. Rose Memorial Funeral Parlor in Montrose, Colo., is handling the arrangements.