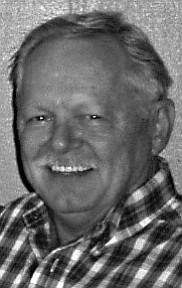 Kenneth L. Ruttman
January 27, 1948 - December 27, 2016
Beloved husband, brother, uncle and friend, Kenneth L. Ruttman, 68, died in Mesa, Ariz., on Dec. 27, 2016. It was his Dad's birthday.
Ken was born, Jan. 27, 1948, in Grangeville, Idaho, and grew up in White Bird, Idaho. He maintained a deep affection for the friends of his childhood and stayed in touch with them and their families during the years. He'll be remembered among many things for his kindness, playful outlook, and generous nature.
Ken was also very resilient. He lost a leg in his teens due to an accident, but he didn't let it slow him down. It only made him stronger and more determined to do well, which he did!
A graduate of Riggins High School, he later enrolled at Boise State University, taking classes in blueprint drawing and horticulture. These fed lifelong interests in building, remodeling, and landscaping.
Ken and his wife, Marsha, celebrated their 35th wedding anniversary on July 18, 2016. They loved doing everything together, and they shared many adventures. They started a concessions business and traveled with a carnival for three years, forging lifelong friendships. They spent a summer in Alaska and made several treks to Hawaii. Their love of horses took them to places such as Delmar in New York, the Kentucky Derby, and the Breeders' Cup in Santa Anita. In 2015, they visited 41 of the lower 50 States, and in 2016 they took their travel trailer and beloved dog, Bailey, on a tour of Oregon, Idaho and Utah.
With Marsha's help and support, Ken built a shop that became a fountain of creativity and projects. Throughout the years, they completely made over their desert home, inside and out. With the help of brother Terry and a few friends, Ken restored a "ratty" 1957 T-Bird into a thing of beauty that went to many shows in the Phoenix area. When he passed, there was an old Cadillac Seville on the back lot waiting for its turn.
Many of Ken and Marsha's friends spent their winter months in Arizona. When they weren't playing golf, they made the rounds helping each other with whatever needed doing at the time. To call it work may have been a misnomer, as they all had way too much fun! Whether playing cards, horseshoes or donkey ball, banter at the Ruttman home was lively and laughter abundant, and the door was always open wide and welcoming. Of all the things Ken enjoyed doing, spending time with friends and family is what he loved the most, as it was truly wonderful to love and be loved.
Ken is survived by his wife, Marsha; brother, Terry Ruttman; sister, Lee Anna Hill; sister-in-law and special friend, Terrie Shimko; and nephews, Carey Ruttman, Charlie Hill and Bryan Hoopes.
A celebration of Ken's life will be held at the White Bird IOOF hall, Saturday May 6, 2017, starting at 1 p.m. Late lunch/early dinner will be served.