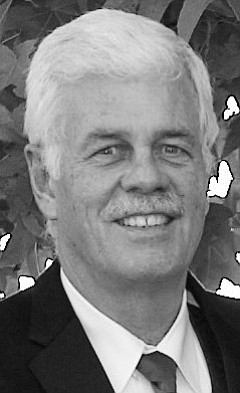 Richard " 'Rick'" Chase Dean
Boise, Idaho
October 17, 1944 - July 18, 2017
Rick Dean, 72, formerly of Grangeville, Idaho, and most recently of Boise, Idaho, died peacefully at home with his family on July 18, 2017. He was born Oct. 17, 1944.
He was the son of Norman Dean and Betty Chase Dean, who farmed and raised cattle on the Camas Prairie outside of Grangeville. Rick graduated from Grangeville High School in 1963. The Chase/Dean family built a successful business that Rick took over after his service in the Army and graduation from University of Idaho. He met his love, Stephanie West, at the University of Idaho while finishing his degree. They married in 1972 and were blessed with three beautiful children, Brandon, Courtney and Erick. Rick's passion for life's beauty energized him and he was a wonderful husband and father who shared his love of snow skiing, boating, and horseback riding with his wife and children. In addition to his devotion to his family, he had an entrepreneurial and optimistic spirit, starting a number of businesses adjacent to farming and most recently leading the success of the Moxie Java Coffee Company. He was an active supporter of various community charities and a business leader who bravely advocated for small business owners. He was a loving husband and provider, a father his children adored, a devoted brother, and a genuine friend. He will be greatly missed. Rick is survived by his wife, Stephanie Dean, of Boise; children, Brandon Dean, of Simi Valley, Calif., Courtney Dean Lansing, of Burien, Wash. and Erick Dean, of Piedmont, Calif.; sister, Joan Parker, of Meridian, Idaho; and eight grandchildren.
A memorial service and celebration of Rick's life will be held at Kristin Armstrong Municipal Park (#10 Linden) on Saturday, Aug. 12, 2017, at 1 p.m. In lieu of flowers, please make a donation in his name to the American Cancer Society.