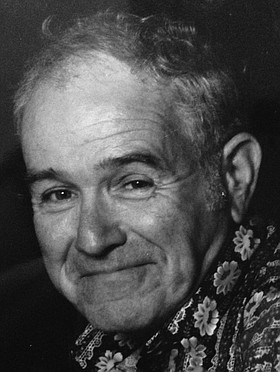 Bruce David Owen
Moses Lake, Wash.
February 11, 1929 - unknown
Bruce David Owen, 88 years old, of Moses Lake, Wash., surrounded with loved ones, returned home honorably to his Father in Heaven after a long and courageous battle with cancer.
He was born Feb. 11, 1929, to a Welsh immigrant Garfield Owen and Zoe Williams Owen. He was born in Cabarton, Idaho, a logging boom-town that is no longer there. He joined brother, Jack Standish; sisters, Nellie and Juanita. Later Max and Gary Owen completed the family.
His early childhood was spent on the family strawberry farm in Boise, Idaho. He graduated in 1947 from Boise High School. He served in the U.S. Army Infantry Jan. 1951-Oct. 1952 during the Korean War and was awarded a Bronze Star. He transferred to the Army-reserves until 1957.
He married Joyce Dice in 1950. The couple joined the Church of Jesus Christ of Latter-day Saints and were married in the Salt Lake Temple. He worked for the Nabisco Company. The family moved to Riggins, Idaho.
Together they raised 4 children. Bruce built the family a beautiful log home where the family daily fished in the Salmon River, raised a garden and had a small farm. He worked for Salmon River Lumber Company.
He later married Carol Tumelson Matteson and raised two stepchildren, Tammi and Quincy. He worked as a groundskeeper for the New Meadows golf course.
After he was widowed he moved to Moses Lake where he made his home with his daughter and son-in -law. He added joy and humor to every day. He took great pride in groundskeeping their home. He was dearly loved by his children and family.
He is survived by a son, Terry and wife Dee Owen, of Grand Coulee, Wash.; a daughter, Lisa and Clifford Hart, of Moses Lake; a stepdaughter, Tammi Woodley, of Lewiston, Idaho; a brother, Gary Owen, of Fruitland, Idaho; and a sister, Juanita Tillman, of Caldwell, Idaho; grandsons: Jeremy Owen, David Owen, Joshua Owen, Craig Henderson, Morgan Hart, Cayden Hart and Daniel Kaupie; granddaughters: Candace Figueroa, TeriJayne Osborn, Elizabeth Owen, Mary Starr, Amy Dice, Carissa Hart, Mandy Stalheim, Krysten Chaney and Stephanie Gernert.
He is preceded in death by two sons, David Owen, Morgan Owen and stepson Quincy Matteson.
Funeral services will be held Sat., Aug. 19, at the Church of Jesus Christ of Latter-day Saints building on Grape Drive, Moses Lake at 10 a.m. Graveside services with military honors will be Mon., Aug. 21 at 3 p.m. at Morris Hill Cemetery, Boise, Idaho.