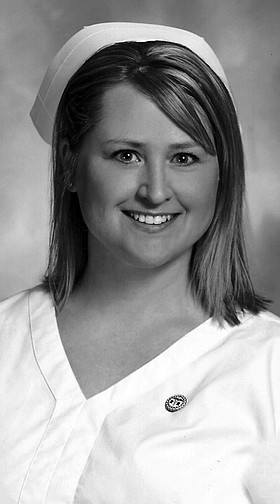 Aimee Arlene Curl
February 21, 1978 - January 24, 2017
Aimee Arlene (Crane) Curl died at age 38 on Tuesday, Jan. 24, 2017, in Lewiston, Idaho.
Aimee was born Feb. 21, 1978, in Grangeville, Idaho to Sharon and Allen Threlkeld, joining big brother
Jeremiah. Aimee attended Grangeville schools for most of her education and graduated from Lewiston
High School in 1996. After graduating from high school, Aimee spent some years in Arizona before moving back to Lewiston.
Aimee married Clint Curl on April 11, 2008, and they were blessed with a daughter, Vivian Arlene, on Dec. 2, 2008. Aimee and Clint later divorced.
Aimee loved to learn and returned to school graduating from Walla Walla Community College as an RN.
During her childhood, Aimee, Jeremiah, and their mom lived very close to their grandparents on the outskirts of Grangeville. Many happy hours were spent before and after school with "Granny," one of
her favorite people to be with and favorite places to be. It was here that she developed her lifelong love of animals. Her family has included numerous horses, including Jack and Gypsy, who came with her
from Phoenix, Ariz., dogs, and cats, Gus-Gus and Butters. This passion is something she shared with her daughter, Vivy, spending many weekends horseback riding together.
Aimee was very artistic even at a young age and at 16 she painted a picture of "Granny's" dog, Bitsy, which hangs on the wall at Grandma's house to this day.
Aimee has cousins who became really great friends during the growing up years. She and Jacob were two peas in a pod. Fourth of July and Christmas at the Crane's was wild with cousins Josh, Jacob, Dustin,
April, Kristi, Lacey and Lindsay.
Even though Aimee is gone, she has left a legacy of her love in her cherished daughter, Vivy.
Aimee is survived by her mother, Sharon Crane; a brother, Jeremiah Crane (Jenna) and their two children (Natalie and Isaac) of Mead, Colo.; her daughter, Vivian of Asotin, Wash.; grandparents, Ralph and Vivian Crane of Grangeville; and numerous aunts, uncles and cousins.
A service was held at the Grangeville Christian Church on Monday, Jan. 30, 2017, at 11 a.m. Pastor Harold Gott officiated. Burial followed at Prairie View Cemetery, Grangeville. Services were under the direction of Blackmer Funeral Home. Family suggests memorials may be made to the Grangeville Christian Church. Send condolences to the family to Blackmerfuneralhome.com.