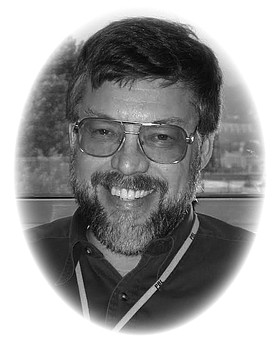 David George Wagner
September 8, 1952 - December 29, 2016
David George Wagner, 64, died Dec. 29, 2016, at his home in Grangeville, Idaho.
David was born Sept. 8, 1952, in Dubuque, Iowa, to Reverend Albert and Mirney Wagner and is the oldest of four children: sister Beth, brother John, and sister Ruth.
David attended elementary school in Ritzville, Wash., and then moved to Walla Walla, Wash., where he attended Garrison Jr. High and Walla Walla High School, graduating in 1970. He worked at Iowa Beef Processors in the Weight & Scales Maintenance Department in Pasco, Wash., which is where he met Joan. They were married in an intimate family ceremony on Sept. 8, 1978, performed by his father Rev. Albert Wagner. They started their life together in a small house by Garrison Junior High in Walla Walla and later moved into their home on Cottonwood Road where they lived for the next eight years. During this time, David and Joan became foster parents and opened their home and hearts to many youth. In the fall of 1988 they moved to Pullman, Wash., where they both pursued bachelor degrees at Washington State University. He interned with the Corps of Engineers and traveled to several of the dams along the Snake and Columbia rivers. Having completed his bachelor's degree in electrical engineering in 1991, they returned to Walla Walla and continued his work with the Corps of Engineers. In September 1999, they moved to Vancouver, Wash., and lived there for 14 years while David worked at Bonneville Power Administration in Portland, Ore. Upon retiring from BPA in 2013, David and Joan bought some property in Grangeville, Idaho, that was perfect for their retirement years.
David is survived by his wife of 38 years, Joan Williams Wagner of Grangeville; his mother, Mirney Martens Wagner of Walla Walla; sister, Beth Gallaher (Jeff) of Olympia, Wash.; brother, John Wagner (Janice) of Skaneateles, N.Y.; sister, Ruth Ladderud (John) of Walla Walla; stepdaughter, Renee Lowder (Scott) of Walla Walla; stepson, Kevin Chamberlain (Alita) of Walla Walla, and their children: Laurel, Arienna and Alexander; foster-daughter, Vanessa Schultz of Kennewick, Wash., and her son, Christopher Schultz; nephews, Jeff and Jerry Ladderud; and niece, Annie Ladderud Johnson.
David was a very generous man who would help anyone, even if they didn't ask. He was a kind soul who was devoted to his family in every way. We will miss his quick wit, his cheesy grin, and his infectious laughter. We take comfort in knowing that he is now with our Heavenly Father.
Services will be held at the Mountain View Colonial DeWitt Funeral Home, 1551 Dalles Military Road, Walla Walla, Wash., on Saturday, Jan. 7, 2017. The viewing will start at 9 a.m., and the funeral service will follow at 10 a.m. Burial will follow at Mt. View Cemetery, Walla Walla. Send condolences to Blackmerfuneralhome.com.