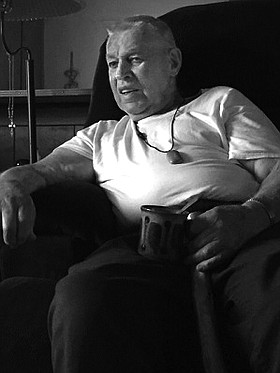 Kenneth Kenny Greig
December 22, 1935 - January 1, 2017
Kenneth "Kenny" Greig, 81 of Grangeville, Idaho, died peacefully at his son's home in Grangeville on Jan. 1, 2017.
Kenny was born to Jack and Edith Rape Greig on Dec. 22, 1935, in White Bird, Idaho. He spent most of his younger years growing up on a small farm in Kooskia, Idaho, with one sister, Iola, whom he was very fond of.
Kenny served in the U.S. Army from 1955 to 1957 where most of his duty was spent in Germany. Following his discharge, he went to work for Grangeville Transit Mix where he met his future wife, Evelyn Pilant, while pouring concrete one day.
Kenny and Evelyn were married on March 14, 1964, and together they raised two sons, both of Grangeville: Byron and Michelle Greig and Kevin and Cammy Greig.
Kenny later started his logging career with numerous responsibilities: timber faller, truck driver, cat skinner and load operator. Kenny had a true love for the outdoors. In his free time, Kenny could often be found fishing at Cascade Reservoir and in his later years at Brownlee Reservoir and other various lakes. Kenny enjoyed hunting, fishing, camping and spending time with his two sons and grandkids: Lindsay (Ben Pollan), Nate Greig, Wade (Dana) Greig, Wyatt Greig, and Austin and Nicole Parks.
Kenny was preceded in death by his parents, Jack Greig and Edith Wright; one sister, Iola Greig (who passed away at the age of 16); and the love of his life, Evelyn Greig.
A memorial service will be held on Friday, Jan. 6, 2017, at 10 a.m. at Blackmer Funeral Home, Grangeville with Pastor Harold Gott of the Grangeville Christian Church officiating. Send condolences to the family to Blackmerfuneralhome.com.