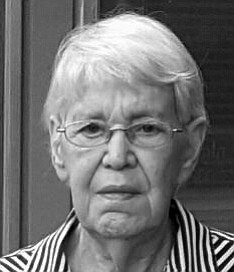 Margie M. Gortsema
July 26, 1937 - January 9, 2017
Margie M. Gortsema, 79 of Grangeville, Idaho, died Jan. 9, 2017, at Syringa Hospital.
Margie was born July 26, 1937, in White Bird, Idaho, to Clifford and Mildred Paul. Margie spent her early years growing up in White Bird and on the Camas Prairie. On Jan. 12, 1956, she married Carl J. Gortsema. Together they operated the White Bird gas station, later moving to Grangeville where they raised their four children. Carl passed away in May 1975.
Margie was a kind person and mother, not only to her own children, but also to the many who would pass through her home for many years to come. She always had an open heart for all. She was a wonderful cook taking those skills to the Eat Shop and later to the Crossroads Restaurant, where she had a loyal following. She also loved spending time in the mountains picking mushrooms and huckleberries with her family.
Margie was preceeded in death by her husband, Carl; her parents, Clifford and Mildred; her grandmother, Jessie Olney; and her brothers: Ralph Paul, Tommy Paul and granddaughter Jessica Forsman.
She is survived by her children: Judy (John) Hoene, Brenda Forsman, Dan (Meloni) Gortsema, all of Grangeville; Cathy Herman of Tri Cities, and foster son Gary Drake of South Dakota; her sister, Rosie Triplet of St. John, and brother Clifford Paul of Kooskia; 15 grandchildren and 16 great-grandchildren.
At Margie's request there will be no formal service. Cremation has taken place and a celebration of her life will be announced at a later date. Arrangements are under the direction of the Blackmer Funeral Home of Grangeville. Send condolences to the family to Blackmerfuneralhome.com.