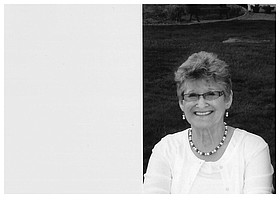 Regina Jean (Wemhoff) Dustin
Boise, Idaho
unknown - December 29, 2016
Regina "Jean" Catherine (Wemhoff) Dustin, sister, aunt, friend, teacher, crazy granny ... Mom!
Our mom died in Boise, Idaho on Dec. 9, 2016. The world at that time was covered in ice and snow and many of Mom's friends and family found it way too treacherous to travel in order to attend the funeral. To honor Mom we have decided to hold a celebration of life event in her honor. We would like to invite all of you to this event to be held in Grangeville, Idaho on July 15, 2017.
The celebration will be held at The Gallery (107 W. North Street) from 2 to 5 p.m. Come and celebrate our mom with us, raise a glass, have some food, laugh, love and tell some stories.
We love you Mom, Godspeed!
Mike, Gerri, Shelly, Jeff