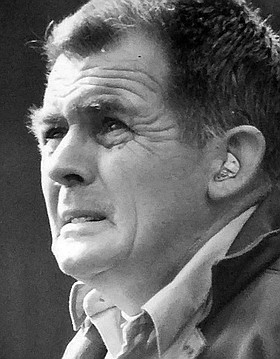 James "Jim" Edward Diggins
Grangeville, Idaho
unknown - July 7, 2017
James Edward Diggins (Jim), a longtime resident of Grangeville, Idaho, died on July 7, 2017, after 92 blessed years. He was born in 1925 to Thomas and Nellie Diggins.
Jim's experiences and adventures included such diversities as sheepherding, mill work, forestry, woodland firefighting, heavy equipment operation, theater projectionist and union stewardship. During and after his 23-year career serving the public as an esteemed U.S. Forest Service employee, Jim's passions included travel, hunting, fishing, and being in the woods.
Of all he did, however, the highlights of his life were his wife, Betty of 67 years; his daughter, Kathleen; his son, Michael (Kath); his grandchildren, Anthony, Thomas (Ashley), Grace and Michael; and his great-granddaughter, Claire Grace. A devout husband, father and parishioner, he was single-mindedly determined to ensure the safety and well-being of his loved ones. He was well loved in life and in his community, and will be missed.
He was preceded in death by his brother, Donald; his sister, Irene; and his beloved chihuahua, Susie.
A viewing was held on Tuesday, July 11, 2017 at Blackmer Funeral Home. A rosary was recited at Sts. Peter and Paul Catholic Church on Tuesday July 11, 2017, Mass of Christian Burial will be today, Wednesday July 12, 2017, at 10 a.m. at Sts. Peter and Paul Catholic Church, Grangeville, Idaho. Burial will follow at the Prairie View Cemetery. Arrangements were under the direction of Blackmer Funeral Home of Grangeville. Send condolences to the family to Blackmerfuneralhome.com.