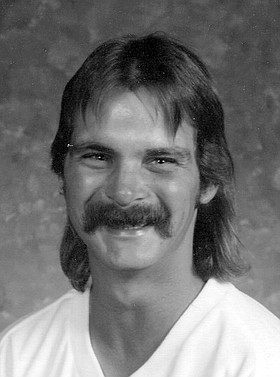 Kenneth "Ken" Michael Damon
Grangeville, Idaho
October 3, 1960 - July 5, 2017
Kenneth "Ken" Michael Damon, 56, of Grangeville, Idaho, died on July 5, 2017, at St. Joseph Regional Medical Center in Lewiston, Idaho. Ken was born to Ann and Ronald Damon on October 3, 1960, in Painesville, Ohio.
Ken was a daredevil; the faster he could go, the happier he was! Ken was a dabbler, a fixer-upper. If something needed fixing, bring it to Ken. Ken loved Nascar; his favorite driver was Dale Earnhardt, Jr. It broke his heart when he found out that Dale was to retire this year. His favorite band was Pink Floyd. Ken loved working on cars, especially Fords.
Ken was preceded in death by his father, Ronald; grandparents, Viola Shells, Leo Shells, Gordon Damon and Delores Damon Martin; his uncles, Leon "Buddy" Shells, Kenneth Shells, Robert Shells, Gary Shells and Joel John Shells.
Ken is survived by his twin children, his best bud and son, Michael Kenneth, of Grangeville and daughter, Mikala Elizabeth of Clarkston, Wash.; mother, Ann M. Fronk, of Grangeville; grandchildren, Christian, Anthony and Marilyn; brothers, Bob (Carol) Damon of Colfax, Wash., Tom (Tanya) Fronk of Grangeville; sisters, Chris Oliver of Moscow, Idaho, Lorainne (Jimmy) McCullough of Conneaut, Ohio, Debbie (Calvin) Henshaw of Baker City, Ore., Faith Weitzel of Grangeville; one aunt, Theresa (Chuck) Derr of Grangeville; one uncle, Mark (Annette) Shells of Edgefield, SC; and many nieces and nephews.
A private family service will be held at Ken's favorite place at a later date.
Arrangements are under the direction of Blackmer Funeral Home of Grangeville. Send condolences to the family via the Blackmer Funeral home web-site to Blackmerfuneralhome.com.