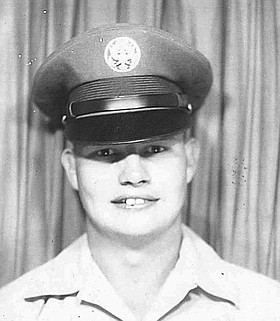 Richard "Dick" E. Orr
unknown - July 2, 2017
Richard E. "Dick" Orr, Jr. died peacefully in his sleep at his home in Boise, Idaho, on Sunday, July 2, 2017, only four days before his 71st birthday.
Dick was the second of seven children born to Dr. and Mrs. Richard E. Orr, on July 6, 1946, in New York City, N.Y. After living in Chicago, Ill. and Denver, Colo. Dick settled with his family in Cottonwood, Idaho, where his father, Dr. Richard Orr, went into medical practice with Dick's grandfather, Dr. Wesley Orr. Dick spent most of his childhood in the Cottonwood area, attending St. Joseph's Elementary School and St. Gertrude's High School.
Dick developed a deep love of flying at a very early age, prompted largely by flying with his father as a child. He grew in his knowledge of aviation by reading and building many model airplanes as a youth. This love of flying and aviation stayed with him all throughout his life.
After graduating from high school, Dick entered the U.S. Air Force and was trained and served as a pilot of the FAC 0-2 Observation Aircraft during the Vietnam War. He served his country for many years and then joined the U.S. Air Force Reserve while living in California and Oregon.
The last several years of his life, Dick lived in Boise, Idaho, to be close to the Boise Veterans Affairs and to several of his friends who also are retired veterans. They would often meet for meals and coffee to reminisce and tell and retell the many stories of military life and flying in the Air Force.
Dick was preceded in death by his parents, Dr. Richard E. and Jeanne Orr; his sister, Kristi Beaulieu, who also shared his same birth date; and his brother-in-law, J.P. Seubert. He is survived by his siblings, Cherie Seubert-McDonough (Nick), Kerry Uhlenkott (Chuck), Pat Orr (Gail), Mike Orr (Lori), and Lori Sullivan; his brother-in-law, Peter Beaulieu; and many nephews and nieces.
The funeral Mass was celebrated Friday, July 7, at St. Mary's Church in Cottonwood, with the Rev. Paul Wander officiating. The rosary preceded the Mass. Any memorials may be sent to the Veterans of America in Boise, 500 Fort St., Boise ID 83702.