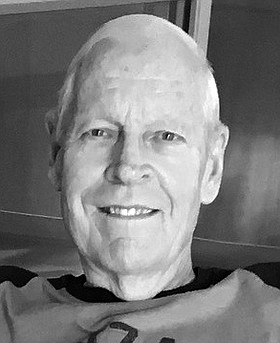 Archie Harold Junes
Grangeville, Idaho
August 17, 1940 - July 11, 2017
Archie Harold Junes, died July 11, 2017, in Lewiston, Idaho, of complications from metastatic esophageal cancer. He'd been undergoing treatment since Fall, 2016.
Arch was born Aug. 17, 1940, to Ferdinand (Fred) and Ilmi Anttila Junes, in a little log cabin outside Menahga, Minn. He joined older brothers, Harvey and Ruben; and sister, Thelma. The various reminisces of the brothers and sister were like a throwback to a different era, such as the numerous times Arch and Ruben would torture Thelma by wriggling a stick up through the bottom of the outhouse, mimicking a snake.
When Arch was around six, his mother and father separated. His dad, Fred, moved to Idaho with Ruben and his mother, Ilmi, relocated to Spokane, Wash. with the other three children. The stories they told of their trip west in an old auto, complete with rumble seat, were a throwback to the Depression Era.
Arch spent the next 12 years in Spokane and graduated in 1959 from Lewis Clark High School. During his school years, he worked for Hecker Hardware, a short bike ride from his home, which was good since he was too young to drive. After he obtained his driver's license, Arch worked after school for Boyle Fuel of Spokane. He worked summers in the woods, felling trees, in Grangeville, Idaho, before joining the Army in 1960. This was at the start of the escalation of the Vietnam Conflict and many of his fellow recruits were sent there. Arch must have had a guardian angel watching out for him because he was deployed to Germany where he spent the next thirteen months. The beautiful photos of the German landscape were a treat to see and he was able to travel a lot through the countryside.
After his discharge from the Army in 1962, Arch returned to Grangeville and spent the next 35 years working for the Nez Perce Forest. He designed & built many of the forest roads, including the back country road into the Gospel Hump area, roads around Red River and up the Lochsa.
Arch retired in 1997 from the Forest Service and was able to devote the next 20 years to his passion of collecting antique and collectible Winchesters and many Western connected items. The joy he got from participation in regional gun shows and the many friends he made during those years were wonderful.
A short three month courtship led to the marriage, on May 21, 1965, of Arch and Linda McGrane of Grangeville. They moved to property Arch purchased about four miles above Grangeville and spent the next 52 years building a wonderful life together. Arch designed & built their home overlooking Grangeville and the Camas Prairie and they spent many days and evenings drinking coffee, wine, beer and looking over the area they loved.
Their two daughters, Patsy and Debby, loved growing up in the freedom of the country and Arch & Debby made many runs on the back roads surrounding the property. They made many family trips to Spokane to see Arch's mother, and in 1974, to attend the Spokane World Expo.
After the girls left home, Arch and Linda frequently traveled to a Junes family reunion in Minnesota, to Alaska, the Oregon Coast, Canada and the Yukon, Montana, the Seattle King Tut exhibit, Arizona, California with future trips in the works.
Arch is survived by his wife, Linda, at their home; granddaughters, Shelby Lynn, (AJ) of Fall City, Wash. and their three children; Dani Johnson Smith, (Marty) and son, Max, of Three Rivers, Idaho; Jessica Beman and daughters, of Grangeville; Katelyn Bressie of Minot, N.D. and daughter; LesLee Ames, Ponderay, Idaho, and sons.
Others surviving are brother, Ruben Junes, Lewiston, Idaho; sister, Thelma Ward. S. C.; half sister, Karen Pesio, Lewiston; half brother, Darell Junes, Lewiston; stepsisters, Darlene Nordean, Lewiston, Nora Longhorn; Stella Funke, Hermiston, Ore.; stepbrother, Rube Junes, Lewiston.
He was preceded in death by daughters, Patsy Ellison, Post Falls, Idaho and Debby Schneider, Caldwell, Idaho; brother, Harvey Junes, Lewiston; brother-in-law, Ed Ward, N. Bend, Ore.; half sister, Jeannie Howard, Winchester, Idaho; stepbrother, Don Junes; his parents, Fred Junes, Grangeville; Ilmi Junes, Grangeville; stepmother, Elma Junes, mother-in-law, Verna McGrane; and numerous other family members.
Funeral services are scheduled for today, July 19, 2017 11 a.m. at the First Christian Church, 402 W. South First, Grangeville with commitment following at Prairie View Cemetery. Visitation was Tuesday, July 18, 2017, at Blackmer Funeral Home.
Contributions may be made to the Community Cancer Fund, 510 W Riverside Ave; Suite 207, Spokane WA 99201 or the charity of your choice. Send condolences to the family to Blackmerfuneralhome.com.
Services Location
Blackmer Funeral Home