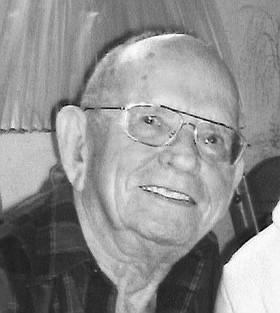 James (Jim) Arlen Summers
Pasco, Wash
March 15, 1934 - June 12, 2017
James (Jim) Arlen Summers of Pasco died June 12, 2017, at Chaplaincy Hospice Care in Kennewick, Wash. He was born in Nampa, Idaho, on March 15, 1934, to William Seldon Summers and Gladys Clara Nehring Summers. He graduated from Meridian, Idaho High School in 1952 where he farmed until 1956. He then moved and started working at the South Columbia Basin Irrigation District at Pump Plant #1. He retired in 1992 as Watermaster in Mesa, Wash. with 36 years of service. In the last 10 years he also ran a small farm in Mesa along with trapping and pelt tanning and had also gained his pilot's license. After retiring, he moved to Kooskia, Idaho and divided his time between custom knife-making, gunsmithing, gold mining/prospecting at their cabin in Elk City, Idaho and restoring old vehicles. After having a debilitating stroke in 2007, Jim moved to Pasco, Wash. in 2014 to be closer to medical facilities.
He is survived by his caring, loving wife of 42 years, Claudie, at the home in Pasco; beloved, faithful service dog, Dandy; his daughters, Debi Hawks and Diane Talent; son, Milo Summers; Mary Sappington, the mother of his three children, all of Palm Coast, Fla. Jim is also survived by stepchildren, Colleen Guyette, of Spokane, Wash., Kristen (Mark) Cochran, of Connell, Wash., Koreen (Curt) Fields, of Kennewick, Wash., Kenneth (Carol) Grittner, of Pasco, Wash.; siblings, Linda (John) Haskins, of Cheney, Wash, Steven (Cheryl) Summers, of Kooskia, Idaho, and numerous grandchildren and step grandchildren.
At Jim's request there will be no viewing or services.
Express your thoughts and memories on our online Guestbook at www.einansatsunset.com.