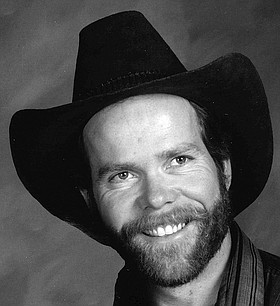 Patrick Edward Wensman
Cottonwood, Idaho
July 30, 1957 - June 16, 2017
Patrick Edward Wensman was born on July 30, 1957 in Cottonwood, Idaho to Walter and Dorothy Beckman Wensman. He was the third of five children. Pat died on June 16, 2017, in Cottonwood, of diabetic complications that resulted in a heart attack.
Pat grew up in Battle Mountain, Nev. and graduated from Battle Mountain High School in 1975. He went to Treasure Valley Community College on a track scholarship. In 1978 he followed his parents and siblings back to Cottonwood. He was a hard working laborer his whole life. We will miss his gentleness, kindness and quick wit, the way he raised one eyebrow and the way he could make you believe anything he said because you didn't know if he was serious or not. He loved hunting, fishing, exploring the outdoors, his Pontiac Firebird and raising hogs.
He liked to tell people everything cost "a dollar three eighty" and his favorite reply to people was "Oh, the heck".
Pat married Cindy Ruark. They later divorced. He married Katy Chandler, September 12, 1992 in Coeur d'Alene, Idaho. They would have celebrated their 25th wedding anniversary this year.
He was preceded in death by his parents; father-in-law, Steven Chandler; sister-in-law, Tami Chandler; brother-in-law, Andrew Chandler. He is survived by his wife; sisters, Sheryl (Mike) Westhoff, Judy (Steve) Snyder, both of Cottonwood, Linda (Glenn) Gehring, of Potlatch, Idaho; and brother, Robert (Billie) Wensman, of Lewiston, Idaho; mother-in-law, Marsha Chandler; sister-in-law, Chrys Chandler; brother-in-law, Joseph (Alicia) Chandler, all of Arco, Idaho. Also numerous aunts, uncles, nieces, nephews, great-nieces and great-nephews.
There will be a graveside service on Thursday, June 22, 2017, at the Cottonwood Cemetery at 1:30 p.m. with refreshments afterwards at St. Mary's Catholic Church.
In lieu of flowers, donations may be made to the American Diabetes Association or a charity of your choice.