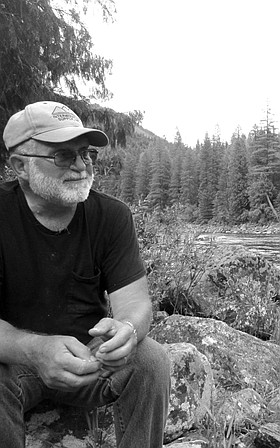 Ronald "Ron" Fitting
February 11, 1948 - March 2, 2017
Ronald 'Ron' Fitting, 69
Coeur d'Alene
Ronald (Ron) Evan Fitting, 69, died March 2, 2017, surrounded by family after a courageous battle with cancer.
Ron was born Feb. 11, 1948 to Ray and Geneva Fitting. He joined siblings Jerry, Kathleen and Doug. Sister Janice later joined the family.
Ron grew up in Stites and graduated from Clearwater Valley High School. After graduation, Ron left the Clearwater Valley area and ventured to Boise to attend barber school. Ron's barber career led him to Coeur d'Alene. His passion for the outdoors and the Clearwater Valley area returned him to Kooskia.
Ron married Peggy Pfefferkorn and together they had Ronita, Ray, Roy and Rye. The marriage later ended in divorce.
Ron married Diane Hendren April 17, 1997. He added two stepchildren, Brian and Amanda Windsor to his family.
Ron left his barber career when he returned to Kooskia and began and then retired from his career in the woods Industry. He worked at Twin Feathers Mill, Potlatch Corporation and Clearwater Paper. He retired from Clearwater Paper in 2007. Ron loved the outdoors. He had many great memories of fishing, hunting and camping with family.
He was preceded in death by his parents, Ray Fitting, Geneva Fitting Cooper, daughter Ronita Fitting and brother, Jerry.
He is survived by his wife, Diane, of Kamiah; brother, Doug, of Kooskia; sisters, Kathleen (Ed) Bingaman of Spokane, Wash., and Janice Cooper of Lewiston; sister-in-law, Suzanna Fitting, of Utah; sons, Ray (Michelle) Fitting, of Lewiston; Roy Fitting, of Coeur d'Alene ; Rye (Loretta) Fitting, of Tok, Alaska; stepchildren, Brian (Joleen) Windsor, of Kooskia; and Amanda Windsor of Stites; grandchildren, Ciara, Cole, Courtney, Heather, Sawyer, Saylor, Emily, Austin and Carl; and numerous nieces and nephews.
Per his request, a funeral will not be held. A celebration of life will be planned at a later date.