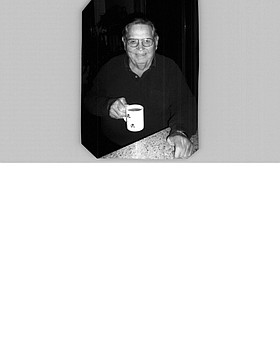 LaVar Murdock
March 20, 1928 - March 12, 2017
LaVar J. Murdock, 88 of Riggins, Idaho, died March 12, 2017. He was born in Thomas, Idaho on March 20, 1928 to Daniel L. Murdock and Pearl (Jones) Murdock. He was eight days shy of his 89th birthday.
LaVar was a beet, potato and hay farmer. He started farming in Pingree, Idaho, where he had to clear sagebrush and lava rock and even built his potato cellar in order to start his farming career. He was named "Beet Grower of the Year" two years in a row in the 1960s.
He was a member of the Idaho Flying Farmers and was an avid pilot. He enjoyed fishing and snowmobiling near his cabin in Island Park before he moved his farm to Winnemucca, Nev. He eventually relocated to Riggins for his retirement years, in hopes of catching the "big one," which indeed, he did.
LaVar is survived by his wife of 65 years, Lila (Bowman) Murdock; his three children, Craig (Cindy), Mindy (Bill) and Lori; and seven grandchildren, Jeff (Shana), Brandon (Anna), Tessa and Aaron Murdock and Cody (Cori), Mick and Dustin (Amanda) Popejoy. He's also survived by 10 great-grandchildren: Bradley, Juliette, Skylar, Rayse, Chase, Ty, Kasen, Sophie, Deegan and Brakken. His surviving siblings include Quentin, Velda, Atha and Dale and sister-in-law Bernice (Orville).
LaVar is preceded in death by his parents; brothers, Orville, Fenoi, Elwin and sister Danette; and his sisters-in-law, Helen (Elwin), Betty (Fenoi) and Joyce (Dale).
A celebration of his life will be announced at a later date. In lieu of flowers, a memorial donation may be given to the City of Riggins Ambulance Services or a charity of your choice.