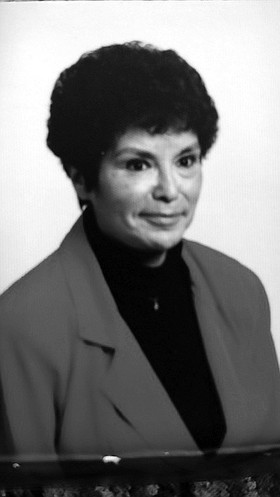 Marcella Sturm
August 16, 1944 - March 4, 2017
Marcella Sturm, 72, of Grangeville, Idaho, died Saturday, March 4, 2017, in her home. She was born Aug. 16, 1944, in Trinidad, Colo. She grew up and lived in many places but ultimately settled in Idaho where she started her family.
Marcella was a Mestizo, a very strong and proud woman. She spent her life working hard to provide for her family. These are all traits that have been passed down through multiple generations. She was diagnosed with multiple illnesses throughout her life but no one ever heard her complain and it never stopped her from living and enjoying her life. 
Marcella is survived by her husband, Jim Sturm; her son, Joe (Sandi); daughters, Tammy (Paul), Carla (Greg), Lori (Brett), Angie, Nicole (Mel), Alan (Becky), and Wayne (Karen). She is also survived by her many grandchildren and great-grandchildren. 
Per her request, there will be no services. Instead, a celebration of life by her family will be held during her birthday this summer. Arrangements are under the direction of the Blackmer Funeral Home of Grangeville. Send condolences to the family to Blackmerfuneralhome.com.
"When I come to the end of the road
and the sun has set on me,
I want no rites in a gloom filled room,
why cry for a soul set free
Miss me a little—but not too long,
and not with your head bowed low,
remember the love that we once shared,
miss me—but let me go.
For this is a journey that we all must take,
and each must go alone.
It's all a part of the Master's plan,
a step on the road to home.
When you are lonely and sick of heart,
go to the friends we know,
and bury your sorrows in doing good deeds,
miss me—but let me go.
-Unknown"