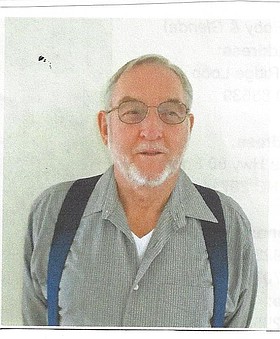 Ronald F. Tillery
September 3, 1942 - March 3, 2017
Ronald F. Tillery, 74, of Kooskia, Idaho, died Friday, March 3, 2017, in Lewiston, Idaho from chronic illness. Ron was born Sept. 3, 1942, in Granite, Okla., to Frank and Dora (Heflin) Tillery. When Ron was 3 years old, the family moved to Bakersfield, Calif.
During his teenage years, he worked at a local gas station. Ron attended East Bakersfield schools and completed two years of college. Ron served his country as a medic in the Army. During this time, he married his beloved wife, Penny Clute, Aug. 14, 1965, in Bakersfield. When he completed his term with the Army, he returned to California and worked 10 years at Central California Ice Company. In February of 1976, Ron's family moved to Kooskia where he began his 41-year career with CFI.
Ron was a member of the Pine Ridge Baptist Church in Kamiah, Idaho.
Ron was preceded in death by his parents, Frank and Dora Tillery, and his grandparents.
Ron is survived by his wife, Penney, at their Kooskia home; his children, Roben (Tillery) Law of Lawton, Okla., and Sherry Tillery and Chuck Camden of Kooskia; his grandchildren, Ashley (Jake) Tomiska, Holly Kooken, Chelsea Hoiland, and Sierra Tillery; great-grandchildren, Khloe and Jacoby Tomiska; his sister, Susie (Steve) Shultz of Sequim, Wash.; and brother, Larry Tillery of Bakersfield.
A celebration of life for Ron will be held this summer. Arrangements have been entrusted to Trenary Funeral home of Kooskia.