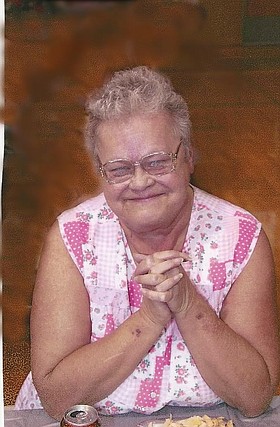 Rosamond "Rosie" Gribble
March 31, 1945 - February 8, 2017
Rosamond "Rosie" Windsor Gribble, of Kooskia, Idaho, died Feb. 8, 2017, due to health issues coupled with influenza. Rosie was born Mar. 31, 1945, in Kellogg, Idaho, to Harold and Glendola Finnell Windsor, the third of six children.
She attended school in the Kingston/Kellogg area and graduated in 1963 from Kellogg High School. In the fall of the same year, she, along with the Windsor family, moved back to her mother's hometown of Kooskia. There she met and married Bill Montgomery.
She was blessed with a son, Harold "Harry." Her marriage to Bill ended in divorce, and her next life adventure resulted in her and Harry residing in Arkansas and then California.
With home pulling at her heartstrings, they returned to Kooskia. Through her employment at CFI sawmill, she met and married her love, Bob Gribble, with whom she spent the remainder of her life, 40-plus years. During that period of time, God blessed them with a son, Shawn. Rosie, being the all-around fun person she was, enjoyed life and was enjoyed by those who knew her. She never met a stranger and if you weren't a square dancer, she never tired of recruiting for it.
She also, at different times in her life, enjoyed knitting, crocheting, creating plastic canvas items, cooking, baking, camping, and four-wheeling, but the all-time favorite was just enjoying people.
Rosie was preceded in death by her parents, and brothers: Harold, David and Jim. At the close of her life, Rosie leaves behind husband, Bob; sons, Harry and Shawn; sisters, Connie Edwards of Issaquah, Wash., and Mary Lycan of Kooskia; and grandchildren, great-grandchildren, nieces, nephews and cousins.
A celebration of life will be 11 a.m., Saturday, April 1, 2017 at The Life Center, Hwy. 12, Kamiah, Idaho. Pastor Kelly Lineberry will officiate. A potluck dinner will follow. Trenary Funeral Home of Kooskia, Idaho assisted the family. You may send your condolences to trenaryfuneralhome.com.