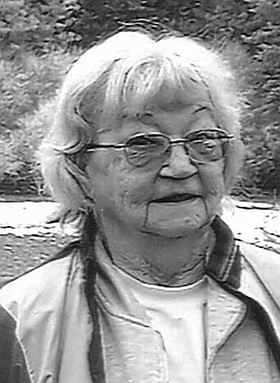 Roxie (Jacks) George
Lewiston, Idaho
August 29, 1936 - December 31, 2016
Roxie Rae (Jacks) George was born Aug. 29, 1936, to Lloyd and Marie (Young) Jacks at Winchester, Idaho. Roxie died Dec. 31, 2016, at Royal Plaza Transition Rehab in Lewiston, Idaho.
She had four siblings: Myrna (Joe) Hornbeck, Bill (Gloria) Jacks, Archie (Norma) Jacks and Connie (Dan) Forsmann.
Roxie married Clarence Hinshaw, and together they had five children: Ross (Peggy) Hinshaw, Tina (Don) Anderson, Wayne Hinshaw, Ivy (Bruce) Michel, and Ray Lynn (Charity) Hinshaw.
Clarence and Roxie later divorced. She met Harvey George and they later divorced.
She was preceded in death by her parents; her brother, Archie; sister, Myrna; and both brothers-in-law, Joe and Dan. She also had many grandchildren and great-grandchildren.
A celebration of her life will be held May 13, 2017, 11 a.m., at the Clearwater Baptist Church in Clearwater, Idaho. A potluck luncheon will follow at the Clearwater IOOF Hall. Burial is at Clearwater Cemetery.