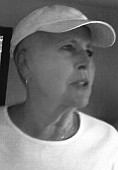 Mary C Austin
White Bird, Idaho
March 5, 1931 - September 27, 2017
Mary C. Austin, 86, of White Bird, Idaho, died Wednesday, Sept. 27, 2017, at her home. Mary Catherine Harris was born March 5, 1931, to Phyllis Hiatt and William James Harris in Libby, Mont. Mary and her sister Leone grew up in Libby following their dad around as he managed a gas station and grocery store in Libby.
Mary graduated from Libby High School in 1949 and then attended one year at Washington State College. She married her hometown sweetheart, Richard C. Austin on Aug. 5, 1951. They raised their family of five children in western Montana before landing in Grangeville, Idaho, in 1972 where they opened a paint and carpet store, now known as Bettie's Floor and Décor.
They retired to property on Deer Creek road south of White Bird. Richard Austin died September of 1999. Mary then met Daniel La Rue in 2002 whom she resided with at her White Bird home until her death. Mary had a good life and enjoyed her time in the White Bird area with all the good people that live there.
She is survived by her children; James C. Austin, of Seattle, Wash., Thomas Austin, in the Philippines, Jon R. Austin, of Missoula, Mont., Molly C. Austin, of Boise, Idaho and Joseph Austin, of Eagle, Idaho; and her sister, Leone Peterson, of Spokane, Wash.
Cremation has taken place and Mary wanted a private gathering with family to celebrate her life. Arrangements are under the direction of Blackmer Funeral Home of Grangeville.
Send condolences to the family to Blackmerfuneralhome.com.
In lieu of flowers, please donate to a charity of your choice.
Services Location
Blackmer Funeral Home