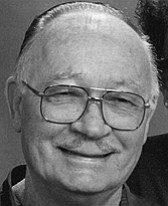 Vernon Ray Vance
Nampa, Idaho
December 16, 1929 - September 14, 2017
Reverend Vernon Ray Vance, born Dec. 16, 1929, to Ross Earl and Florence Edith Vance in Garnett, Kansas, died in his home, surrounded by his loving family, Sept. 14, 2017.
Vernon was preceded in death by his mother, father, eight of his nine siblings and his son, Stephen Ray Vance. He is survived by his wife of 70 years, Florence Cleda Donaldson-Vance; his children, Patricia Vance-Willis, Michele (Randy) Vance-Krall; daughter-in-law, Jackie Vance; grandchildren, Evan (Dawn) Hale, Kristie (Bobby) Hale-Halsey, Aaron Johnson, Brandon (Megan) Bundy, Justin (Taiza) Bundy and Noah Vance; step-grandchildren, Jennifer Peace, Donnie Peace and Kevin Peace; 24 great-grandchildren; six great-great-grandchildren; and his brother, Reverend Joseph Vance. He has many nieces and nephews.
Vernon married Florence Cleda Donaldson Dec. 16, 1947, and started in the ministry in April of 1951 with their four-month-old baby at Winchester, Idaho. Vernon and Florence retired from the ministry June 1, 2014, after completing 63 years of pioneering and pastoring churches in Idaho, Washington and Montana.
They ministered across the United States, including much of Idaho, Oregon, Montana, Ohio, Wyoming, Washington, Kansas, Missouri and Pennsylvania. Wherever God led, they would follow. For 12 years they traveled to China, the Philippines, Belarus and Russia as international missionary evangelists. Vernon's life was filled with doing God's will and ministering to those in need. In the remaining years together, they still loved doing things for other people.
Grangeville Assembly of God Church was Vernon and Florence's first pastorate from 1952-1954. They returned to Grangeville in 1982 to pastor the same church until 1991. While pastoring in Grangeville, Vernon was able to obtain the old Forest Service building on the hill. After remodeling the building, it became the Evergreen Assembly of God. He loved standing at the upstairs window overlooking the little city and praying for it. He got up many mornings at 5 a.m. to walk around a different portion of the city to pray for everyone in the area. When directed by the Lord, Vernon would stop in various businesses to greet the owners and tell them that "Jesus loved them." Some responded with "I really needed to hear that today." He loved his people and he loved the little city. Vernon opened up a youth center on Main Street, which was well-received.
Vernon and Florence completed their pastoring ministry after nine years, at a little Spanish-English church, Sunny Ridge Assembly in Nampa, Idaho.
The inurnment will be held on Sept. 29, 2017, at 1 p.m. at the Homedale-Marsing Pioneer Cemetery by Givens Hot Springs on Highway 78, Mile Marker 12 in Owyhee County.
A memorial service will be held on Sept. 30, 2017, at 11 a.m. at the Meridian Assembly of God, 1830 N. Linder Rd., Meridian, Idaho.