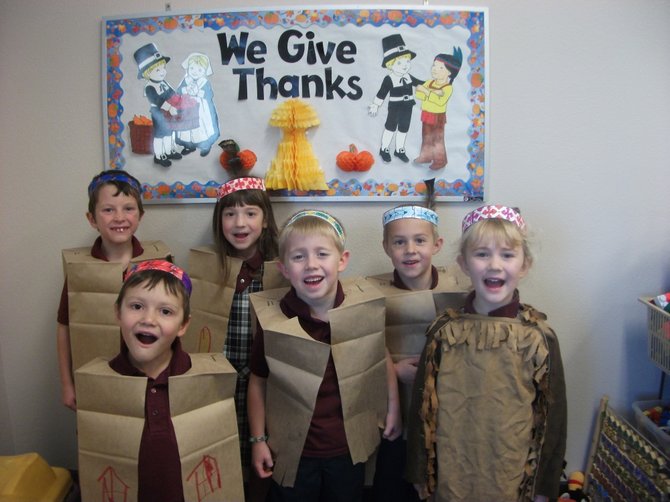 The kindergarten students at Summit were dressed for the Thanksgiving feast with the preschoolers on Monday, Nov. 25. The food was great and they had a good time remembering the first Thanksgiving! This is an example of what went on in many schools in the three days before Thanksgiving.
Stories this photo appears in:

Cottonwood News
Summit Academy's Christmas Nativity play will be at 7 p.m. on Dec. 13 at the school.