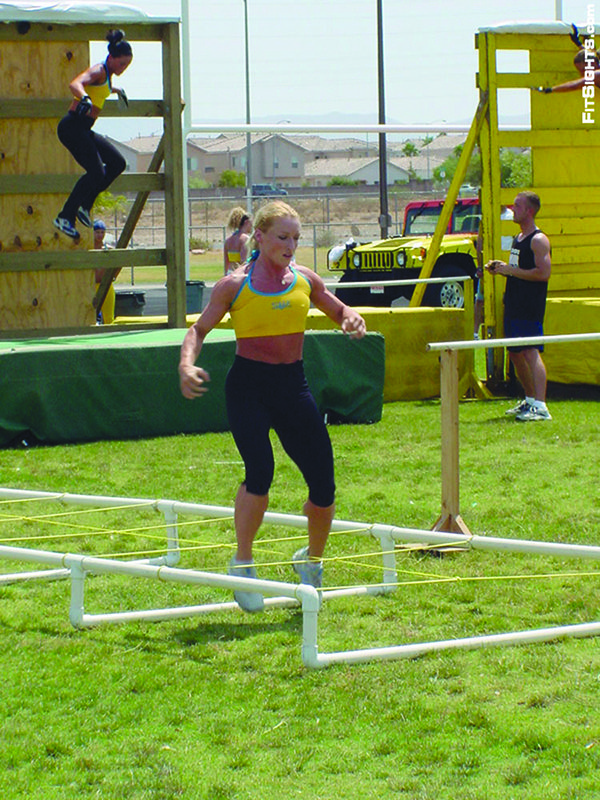 Jennifer Mills, a Grangeville High School alumus, class of 1995, has competed at numerous women's tri-fitness challenges including the one pictured: the Women's Tri-Fitness World Challenge in Las Vegas in 2001. There, she broke a record by bench pressing 60 percent of her body weight 50 times.
Stories this photo appears in:

When Jennifer Mills got serious about running as a teenager during the early 1990s, she launched herself into the routine with the relentlessness of a distance racer.