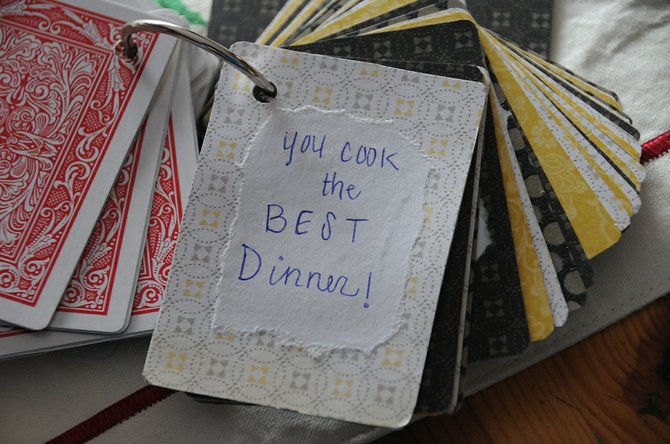 My college-aged daughter, Avery Russell, made the above card-set of "52 Reasons I Love You: The Subset of a Much Larger List" for Christmas 2012. This and a letter from my youngest daughter, Hailey, were the best presents I received.
Stories this photo appears in:

Past offers variety of meaningful gifts
Reporter's note: I put a call out on Facebook last week asking area residents for the most memorable Christmass and received a handful of great responses. I had been thinking of many great Christmases I have had, made wonderful not just by gifts but by the people and events in my life.