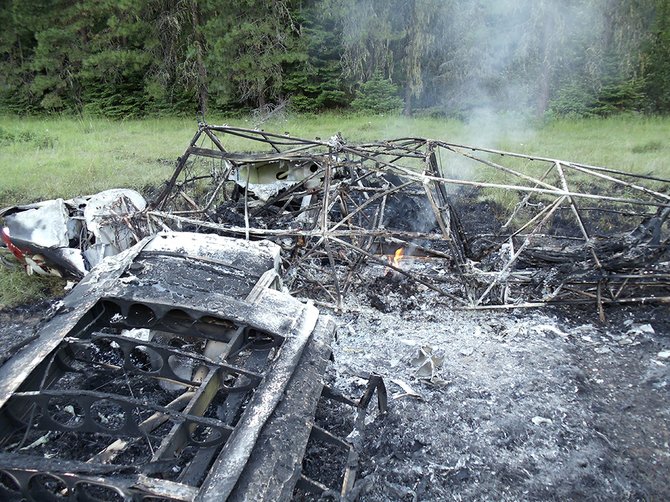 The remains of a single-engine aircraft that crashed shortly after takeoff on June 28, 2012, at the USFS Moose Creek airstrip east of Lowell. The pilot, Jahan Ashtiani of Coeur d'Alene, died in the crash.
Stories this photo appears in:

The decision to attempt a takeoff with a gusty tailwind with a thunderstorm in close proximity to the airfield was determined as probable cause of a 2012 airplane crash that claimed the life of the pilot.