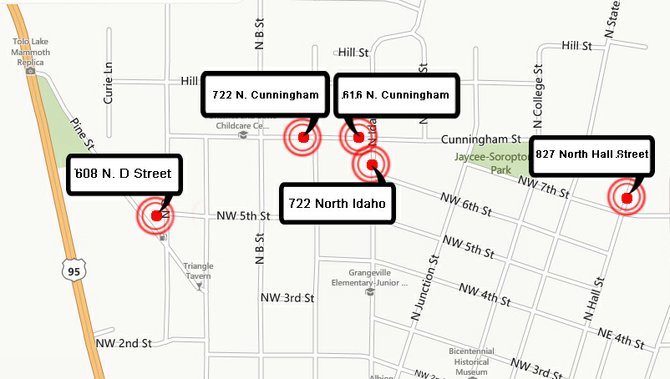 A series of vehicle damage incidents were committed sometime between late Tuesday night, Oct. 22, and Wednesday morning, Oct. 23, at several locations through north Grangeville. Side view mirrors were stolen and/or broken from multiple vehicles. Grangeville Police Department is investigating.

Stories this photo appears in:

Is it a case of vanity gone wild, or is someone nefarious character putting together an unusually large disco ball?