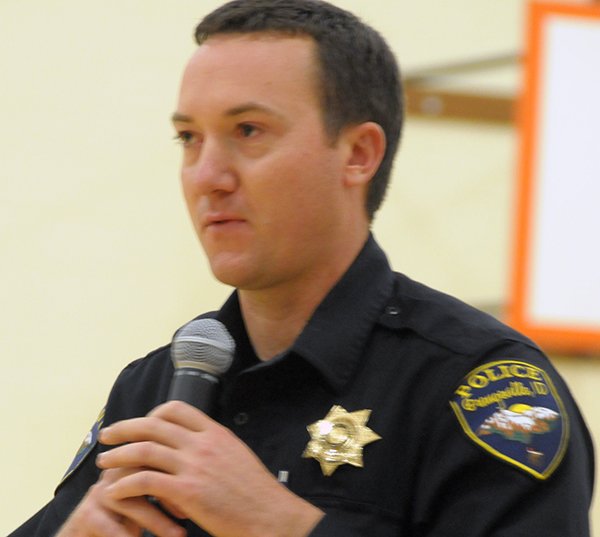 Grangeville Police Department officer Mike Quintal spoke at school-wide assemblies during the event as well.
Stories this photo appears in:

"The main reason I wanted to grow up to be a police officer was that when I grew up in Idaho County I saw a lot of people turn to drugs. Some of those people aren't with us anymore because they let drugs overtake their lives," said Grangeville Police Officer Mike Quintal.