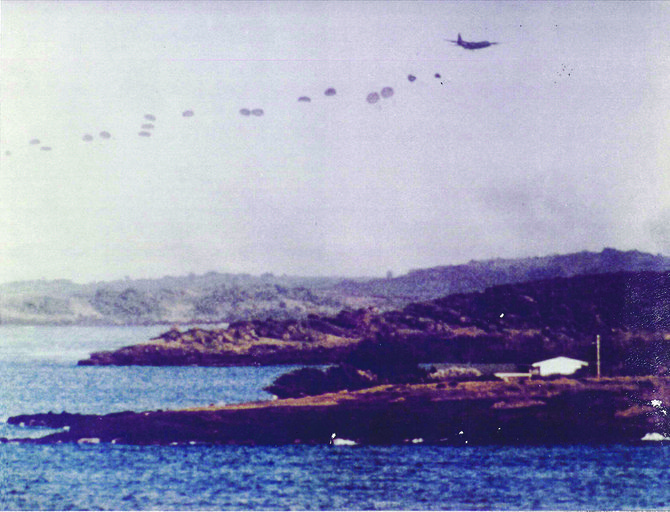 Parachute drop
The last man out of this C-130 may well have been then-Sargeant First Class Michael Peterson of Grangeville, who was the last man off of one of the lead planes during the invasion of Grenada three decades ago. "There's a one-in-eight chance that's me in the photo," he said in an interview last Thursday, Oct. 30, which was the 30th anniversary of his return to the U.S. homeland. Parts of two battalions of the U.S. Army's 75th Rangers, including Peterson's platoon, parachuted onto the island on Oct. 25, 1983.

Stories this photo appears in:

Former Ranger Tells his role in 1983 Campaign
Thirty years ago last Thursday, having descended onto the Caribbean island of Grenada five days prior, Michael Peterson of Grangeville and his company of elite U.S. Army Rangers returned to the homeland, having completed a lightning-quick campaign in what became informally known as the Sunday to Sunday War.