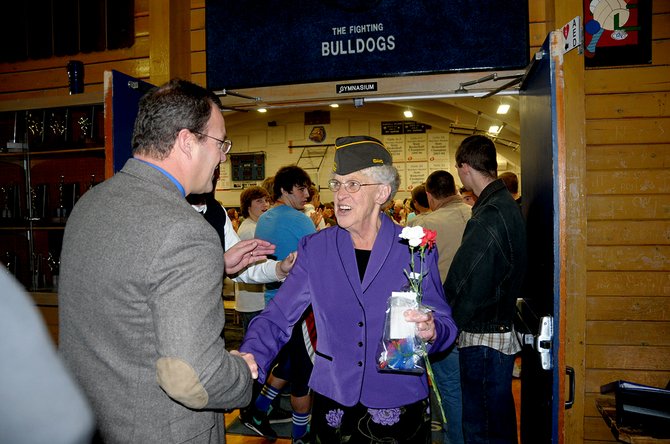 Connie Workman of Grangeville, a retired Air Force nurse, is seen here walking through the student tunnel and being congratulated by Mountain View School District 244 Superintendent Kent Stokes at the Grangeville High School Veterans Day Assembly Nov. 11. Workman was the guest speaker at the event.
Stories this photo appears in:

"I'm proud I grew up in Grangeville, I'm proud I graduated from Grangeville High School and I am proud to have served 20 years in the U.S. Air Force and be a Vietnam veteran," said Connie Workman to the student body and visitors at Grangeville High School.