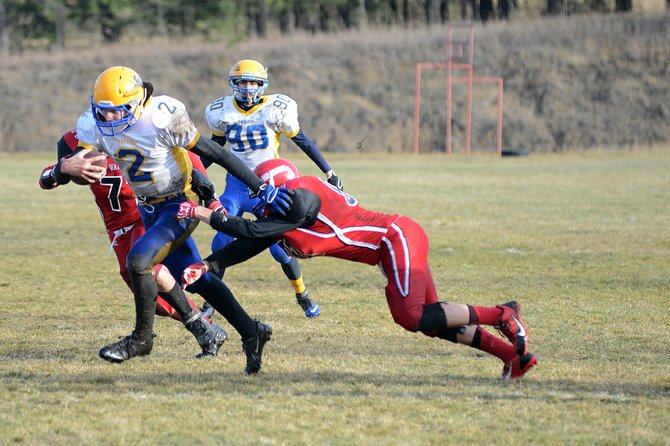 Salmon River's Leighton Vander Esch started slow and sped up during the Savages win over Kootenai.
Stories this photo appears in:

Adding yet another honor to each of their respective stables, Salmon River's Leighton Vander Esch and Prairie's Kyndahl Ulmer were both recognized by idahosports.com, which picked a boy and a girl out of each classification from among 50 nominees based on academics, community service, leadership and athletics.

Salmon River made short work of Kootenai, defeating the Warriors 56-6 during the opening round of the 1AD2 playoffs last Saturday, Nov. 9. The Savages struck first on a throw from Leighton Vander Esch, a 25-yarder, but misfired on the two-point try.