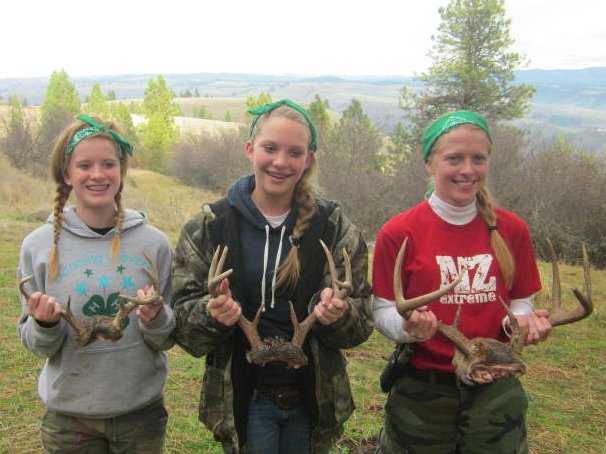 Maria Behler, 14, and Laren Dillard, 15, both of Lewisotn and Amy Rose of Greencreek pose with their trophy antlers at girls' hunting camp.
Stories this photo appears in:

Cottonwood News
No column last week as I wanted to attend the Veterans Day program at Prairie High School. They did a very good job of honoring all the vets who were present. John Eynon gave an informational speech on what we can do for our country.