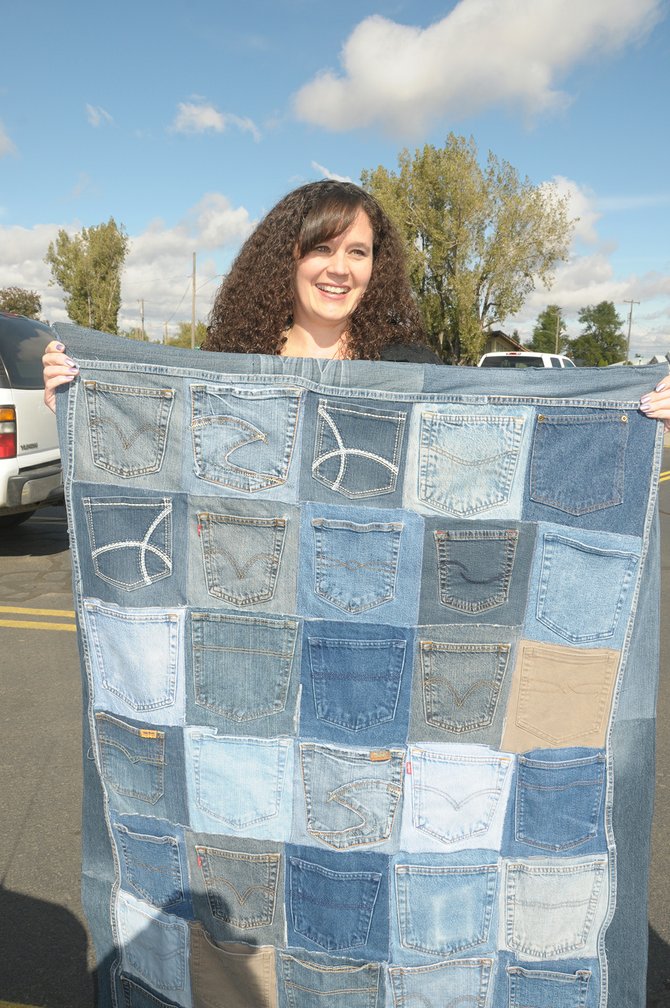 Kristy Beckstead, YWCA advocate for Idaho and Lewis counties, is seen here with a quilt made by inmates at North Idaho Correctional Institution in Cottonwood. Inmates, under the direction of Emmett Wilson, donated a variety of handmade quilts and Christmas stockings to Beckstead to give to victims of domestic violence and abuse. Donations of materials – including fabric, thread, batting and even sewing machines – are sought for the inmates to continue creating quilts and other items to give away to those in need. Call Wilson at 962-7725.

Stories this photo appears in:
Learn Asian ink painting, welding, trip planning
Do you wonder what's going on with Idaho County businesses? Are you curious about area trivia? Looking for upcoming activities? Lorie Palmer's weekly "It's Your Business" column is a mix of all those and more. Read it each week for news on local establishments as well as personal reflections on what makes Idaho County such a great place to live and work.