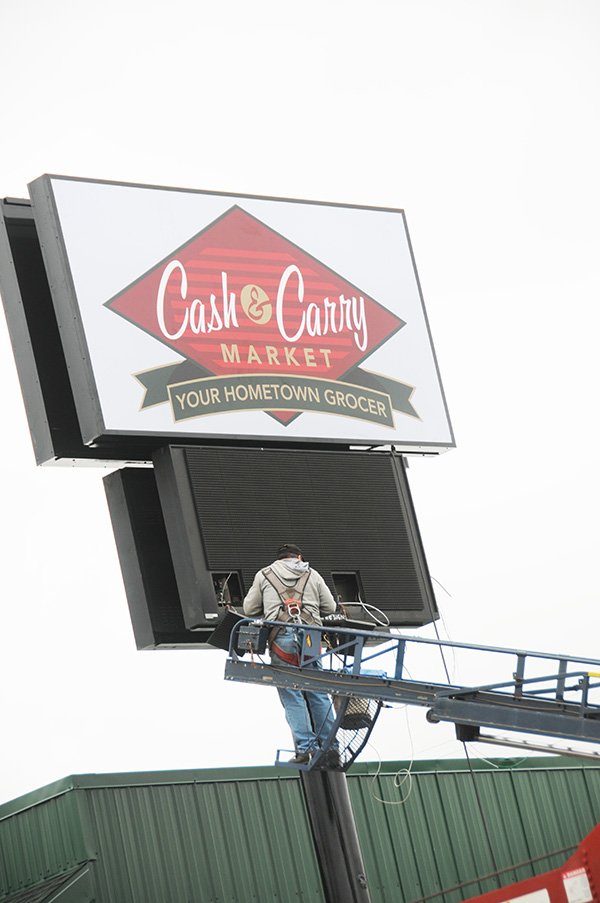 I Saw The Sign
Grangeville's Cash & Carry Foods got its new sign hung Thursday morning, Oct. 3.
Stories this photo appears in:

Moonlight Madness hits the Grangeville Merchants this Thursday, Oct. 17. Check out the ads in this week's Shopper and Free Press for details and support our Grangeville businesses!