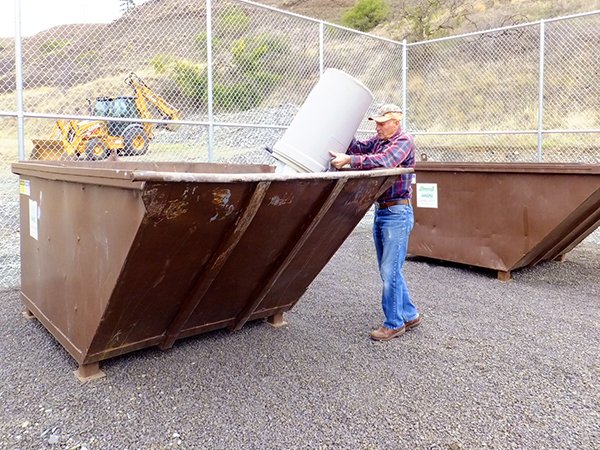 The first can into the dumpster.
Stories this photo appears in:

Last spring the communities of Slate Creek, McKenzie Creek and Twin Bridges decided to pursue getting our dumpsters back, after they were all removed when the county hired a different garbage hauling company. We held meetings with the commissioners, and reached an agreement that they would allow that to happen, if we put up the cage that was required to contain the dumpsters.