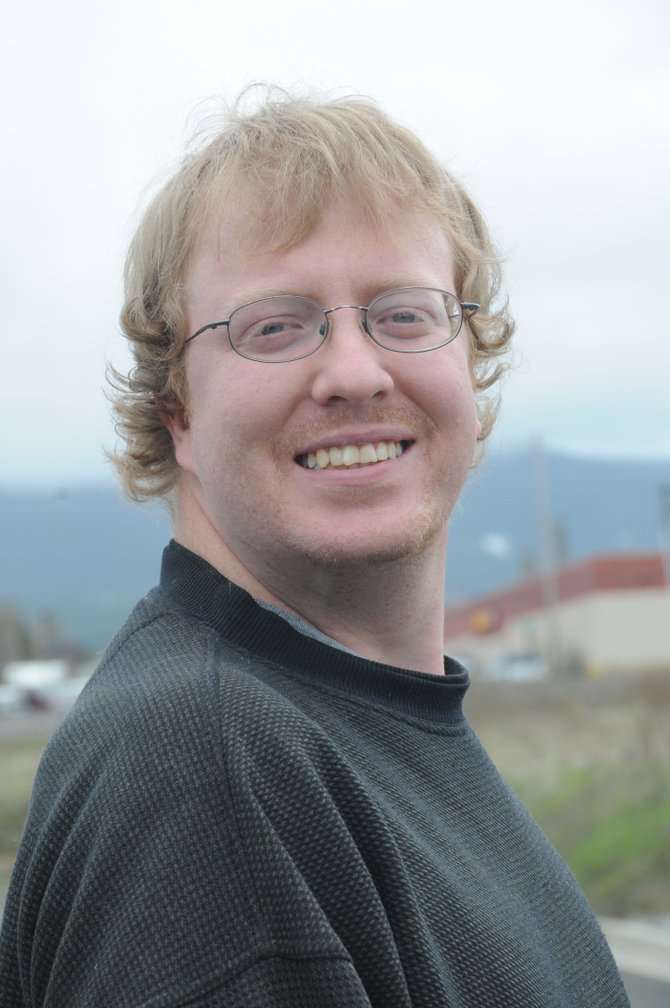 Andrew Ottoson
Sports / Outdoors
983-1200
303-532-9902
Stories this photo appears in:
It can't just be luck. Two of the three who missed just two games this week are past winners — but with another logjam at the top of last week's pick 'em results, it helps to be a little lucky.
With a high school rodeo in town last Saturday and Sunday and a couple of fun runs in the area during the last couple of weeks, we have a bit more sports news to report than usual.
Week 1
Thanks to all who participated in the football picks contest last week. As those who are familiar with how it works will recall, we'll publish each week's games along with an entry form on a full page — like the one on 5A this week — for a total of 11 weeks.
"It was our mistake, not the tribe's," Idaho County Commission chairman James Rockwell said last Monday, Aug. 11, of 28 years of garbage fees the board failed to collect...
"...the life of man solitary, poor, nasty, brutish, and short." — Hobbes, Leviathan
Week 11: Thanks for playing, everyone
A thank you to all who played, plus one last pick.
The Grenada Invasion, 30 years ago Oct. 25, flexed national security muscles that had been little exercised since Vietnam and proved our nation's martial expertise. Though marked by poor high-level planning and various mishaps, the invasion delivered the island out of Marxist control. In then Maj. Gen.
Week eight: Hohman, Lorentz hit again
The Bench Press (as in the column by Idaho County Free Press sports/outdoors editor Andrew Ottoson, not the workout routine) offers up an occasional take on local high school sports and should not be confused with any activity that causes a physically fit person to sweat. If reading the Bench Press causes you to sweat, it might be time to go outside or something, maybe walk the dog or ride a bike or hike in the woods or take up jogging. Speaking of which, it's probably time for Andrew Ottoson to quit referring to himself in the third person and maybe go outside or something.
Week 7: Lorentz breaks through
Brian Lorentz broke through for first place with just one miss among his week seven picks. If it hadn't been for Cincinnati's win over Detroit — which seemed to trip up almost everyone who entered — he'd have hit a perfect score.
You had to be perfect to win the $20 gift certificate this week, and Micheal Doughty went 12-for-12 with his entry, separating himself from a five-way tie for second place at 11.
Our Week Five winners, David Stowell and Gideon Roberts, were among four who tied at ten correct picks apiece. That's a bummer for Mike Connolley and Terry Schlieper, but no worries, fellas — we'll be handing out gift certificates through Nov. 13. I'm glad to have another month to keep firing picks, even though I'm coming off my worst week to date with five whiffs.
Week two: Courtright, Schlieper nab prizes Week two is in the books and Lee Courtright — who just barely missed a win in week one — took first prize last week with another nine correct picks. We had a four-way tie for second place this week, and Terry Schlieper out-drew the crowd for second prize this week. (Come pick up your prizes at the Free Press office, guys.)