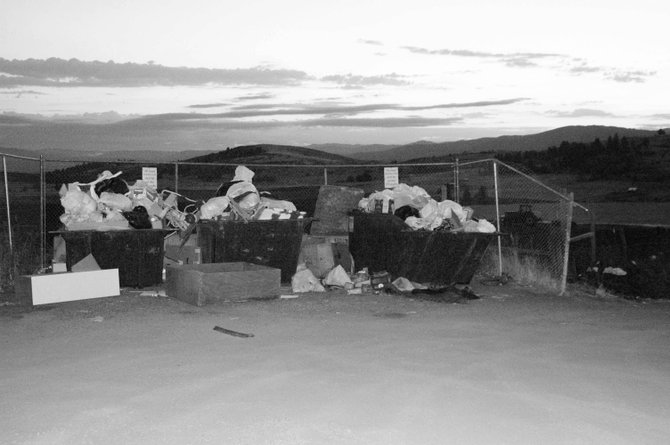 This Sept. 16 photo shows the overflowing dumpsters at the Fairview bins site.
Stories this photo appears in:

I was pretty unhappy with Walco when they pulled their stunt several years ago and held us up for more money in the middle of their contract. But I figured the commissioners would rectify things and set us up with a workable garbage contract.