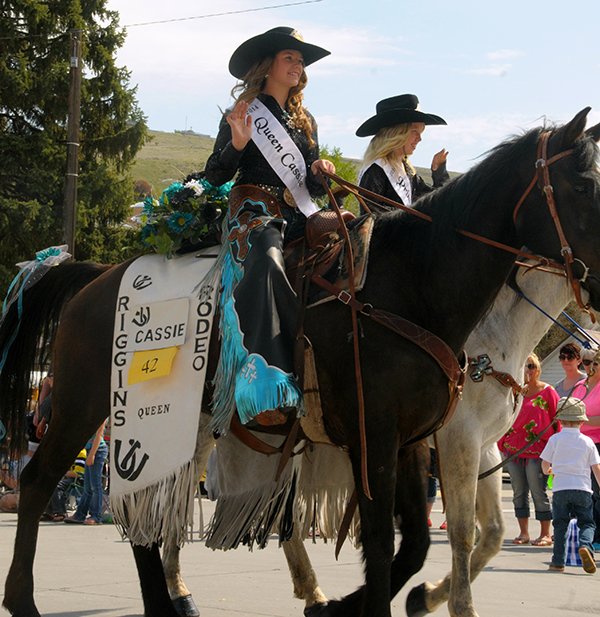 Riggins Rodeo Royalty (L-R) Queen Cassie Chandler of Slate Creek and Princess Phebe Rupp of Riggins represented Riggins at the Asotin parade April 19.

Stories this photo appears in:
Riggins News
Mayor McClure has proclaimed Monday, May 5, as Arbor Day in Riggins. City officials invite everyone to gather at the city park at 10 a.m. for the planting of a nice, new tree in the park for all to enjoy. Mayor McClure and the City Council have designated Monday, May 5, as "City Pride Day" encouraging everyone to pitch in and help spruce up our town for the summer season. The city will provide garbage bags for trash collection.