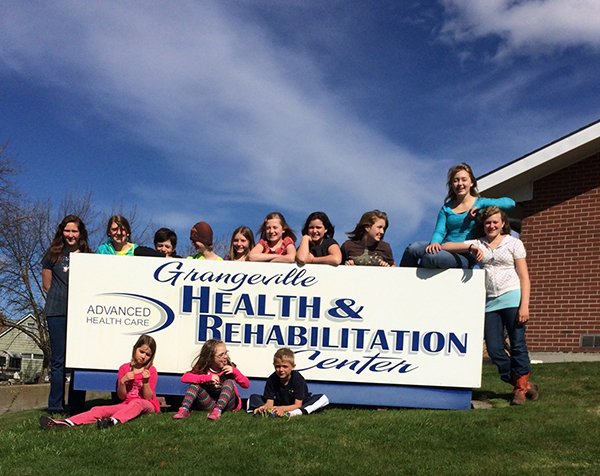 Hold Your Horse members recently completed a community service project at Grangeville Health and Rehab.

Stories this photo appears in:

On April 18, 12 members of Hold Your Horses went to Grangeville Health & Rehab for community service. These talented youth sang, danced, played the piano, flute, fiddle and bass clarinet and also recited poetry.