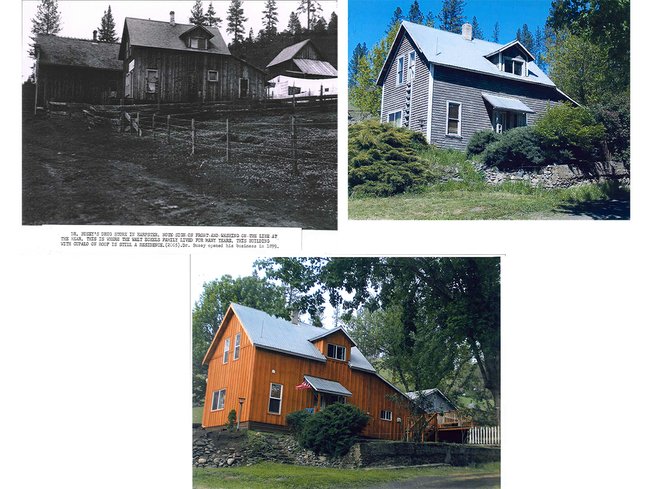 The top photo of the historical Harpster houses has a caption that reads: "Dr. Busey's Drug Store in Harpster. Note the sign on the front and washing on the lane at the wear. This is where the Walt Eckels family lived for many years. This building with cupola on roof is still a residence (2005). Dr. Busey opened his business in 1899. " The middle photo is the house prior to Moody working on it and the bottom photo is after much of the work Moody completed and hired done.
Stories this photo appears in:

An 1890s home with a lot of history recently got a facelift – but it has retained its original style. "I wanted to maintain the historical look of the home while updating and repairing everything," said Jim Moody of All-Around Realty in Grangeville. He and wife, Susan, own the home and have worked with a friend to prepare it to sell.