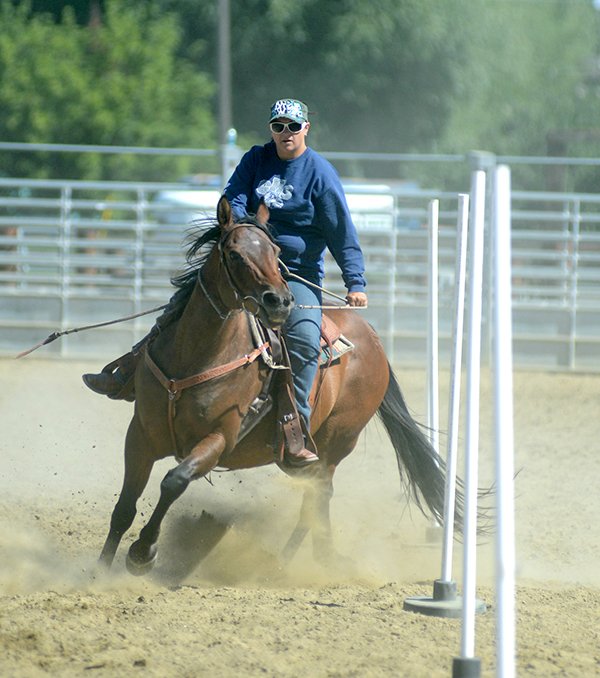 Amy Aiken Farris served as Riggins Rodeo Queen in 1994 and remains in the saddle today. She is shown here at the Triple Bar Drill Team O-Mok-See in July 2013.
Stories this photo appears in:

"I think being rodeo queen really boosted my self-confidence," said 1996 Grangeville High School graduate, Amy Aiken Farris. "I was never afraid to try and once I got past the fear of public speaking ... well, let's just say I am not afraid to talk anymore," laughed the now-wife of Jeff Farris and mother of two.