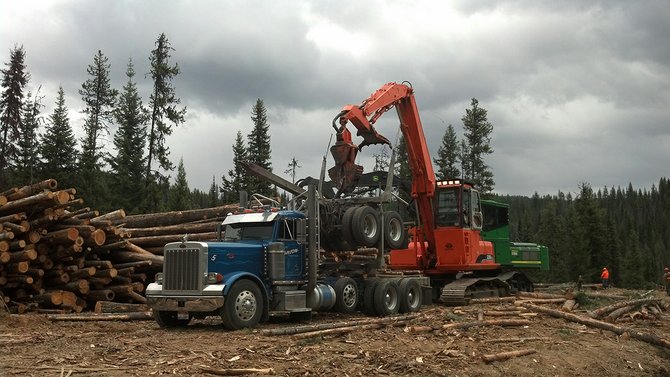 A truck stands at the ready near a log deck on a BLM fuels reduction project near Elk City. This work was to reduce catastrophic fire potential in the area.
Stories this photo appears in:

Teachers, doctors and counselors: These and related professions make up nearly 20 percent of Idaho County's work force, according to U.S. Census Bureau figures recently released through the 2008-2012 American Community Survey.