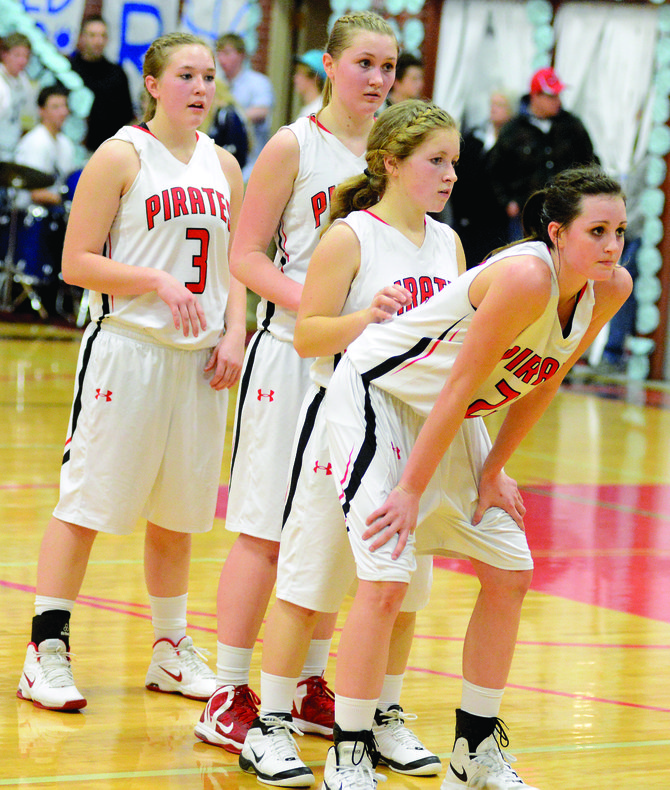 After settling in with Prairie, having transferred from Kamiah, Pirates senior Kyndahl Ulmer (right) has helped make the Pirates a force to be reckoned with one year after helping carry a stacked Kubs team to the 1A state championship. Her fellow seniors Keely Schmidt (left), Kayla Schumacher (second from left), Nicole Wemhoff (second from right), Leah Holthaus (not pictured) and Sky Wilson (not pictured) finished the regular season 17-3 and tied Lapwai for the best record in the Whitepine League. PHS is seeded second in the district tournament on a tiebreaker draw, and is set to play at 7:30 p.m. on Saturday, Feb. 8, against an opponent to be determined.
Stories this photo appears in:

Top-seeded Grangeville will take on Orofino in the opening round of the 2A District II tournament at 1 p.m. Saturday, Feb. 8, at Troy.