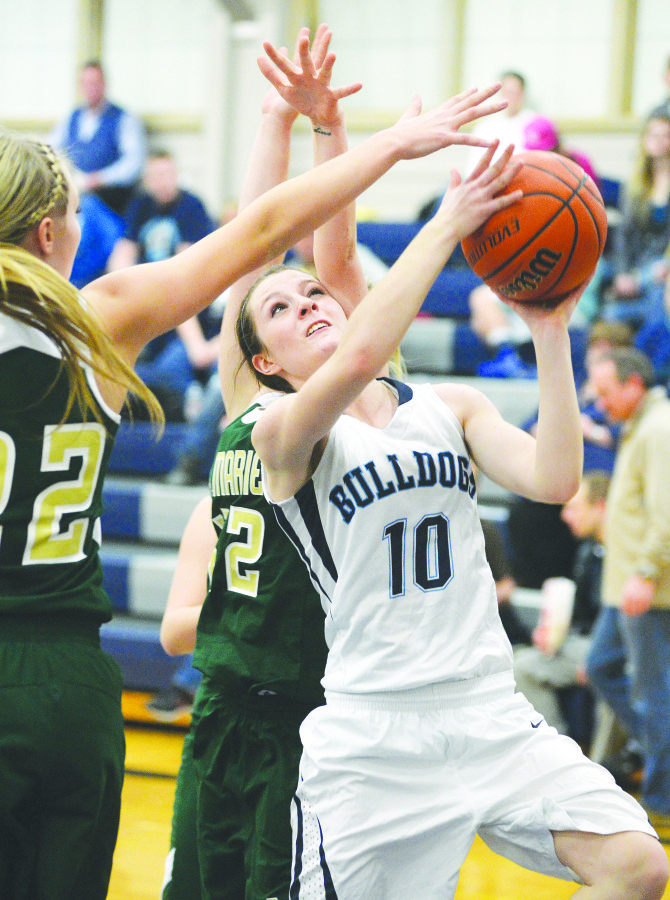 Grangeville's Hailey Sullivan converted this tough attempt against St. Maries during the first meeting between the Central Idaho League's top two teams, which took place shortly before the Christmas break. Grangeville won that game 46-18 — a score typical of Grangeville's performance against their league foes all season long. In CIL play, GHS won by an average score of 51.3 to 19.5 — outscoring their peers by 191 during six games. Grangeville topped their district tournament first-round opponent Orofino last Monday night, Feb. 3, 60-12. The 2A District II tournament is set to open on Saturday, Feb. 8, at Troy. Grangeville-Orofino will tip off at 1 p.m.
Stories this photo appears in:

Top-seeded Grangeville will take on Orofino in the opening round of the 2A District II tournament at 1 p.m. Saturday, Feb. 8, at Troy.