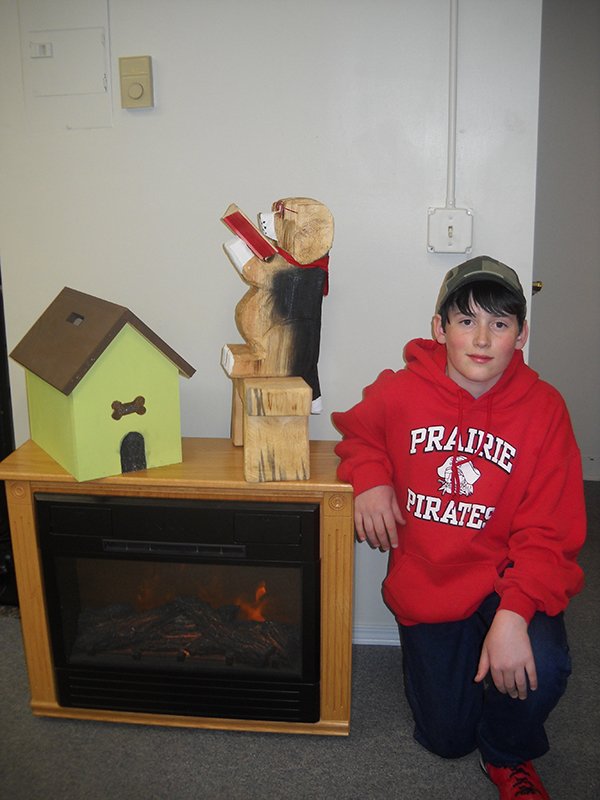 Aaron Gehring is pictured (right) with Buster and his new doghouse which Aaron made and donated to the library.
Stories this photo appears in:
Cottonwood News
Mega Kudos to the Summit Academy boys' basketball team. They have been named Academic State Champions for 1-A, Division II. They had a team grade point average of 3.550. The award will be presented at the state basketball tournament in Caldwell.