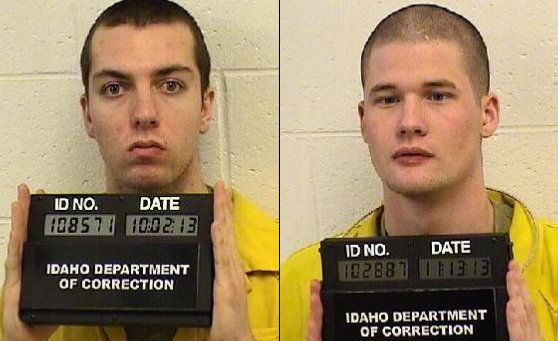 Ridge Scott Dains (left) and Caleb Joe Thomas (right).
Stories this photo appears in:

Two escapees from North Idaho Correctional Institution are back behind bars and facing new felony charges after a short-lived escape Saturday morning from the Idaho Department of Correction's (IDOC) facility at Cottonwood.

Two North Idaho Correctional Institution inmates who escaped from the Cottonwood-area facility Saturday morning, Jan. 18, have been caught in Walla Walla, Wash., NICI officials reported Monday morning.