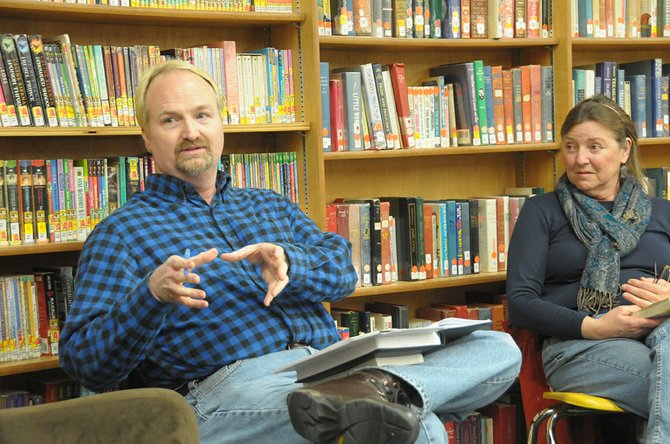 Steve Barrett of Boise State University talks with those attending the Let's Talk About It book program at Grangeville Centennial Library Jan. 21. To his right is attendee Michelle Perdue of Grangeville.
Stories this photo appears in:

Fifteen people gathered last Tuesday night at the Grangeville Centennial Library to discuss the book "Letters of a Woman Homesteader" by Elinore Pruitt Stewart as part of the state's Let's Talk About It reading program.